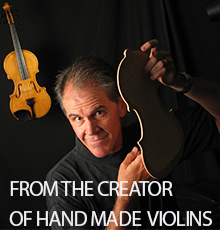 Hand made products by Murray Kuun, one of the most creative designers of our time and a well known maker of hand made violins.
Soundations might be a new line in the USA, but it's been hand manufactured in South Africa for over 30 years.
One of the few brands that can be regarded as furniture grade, Soundations' stunning looks are supported by numerous features that are not available from competitive brands, such as infinitely-adjustable shelf heights, advanced acoustic isolation and a choice of styles and sizes to satisfy any taste and need.
A new range of high performance support furniture from Soundations gives equal emphasis to aesthetics, absolute sound quality and engineering excellence. The discerning audiophile has always demanded a functional but attractive means to get the very best from his equipment and Soundations is designed to exceed those requirements. Until now, such a statement for high-end audio and AV equipment was simply not available.
Soundations supports use various combinations of absorption and mechanical decoupling to ensure the best possible isolation. In addition to this, an ingenious bushing system allows for infinite height adjustment enabling optimum space utilization and correct leveling of sensitive components. Each product in the range is available in a choice of seven colors and real wood finishes.
To all of you, from all of us at Soundations Store – Thank you and Happy eCommercing!